As someone who's experienced frustration in trying to get guys together to film them fucking, it's inconceivable to me that someone actually got 9, count 'em, 9 HOT young jocks that are as humpy as the day is long. Whomever coordinated getting Joe Ex, Rodolphe Vacano, Roco, Antonio Marcelo, Daniel Paxton, Lee Koudy, Bart Samson, Philip Bernau and Mischa Nagy together on the same day for this orgy scene from Brash Boys must have the patience of a saint, is a hypnotist, or has a lot of money.
Awesome orgy filled with tasty jocks. And I gotta say. Friggin' LOVE Bart Samson in a Christ-like position while a bunch of cocksuckers, butt munchers and hole fuckers cavort at his feet. Of course, they should have just gone for a baker's dozen. That way Bart could have had his 12 disciples all around him.
If you like orgies and fancy yourself in the thick of it (and who wouldn't?) make sure you visit BrashBoys.com for some very hot jocks with great asses and pretty dicks.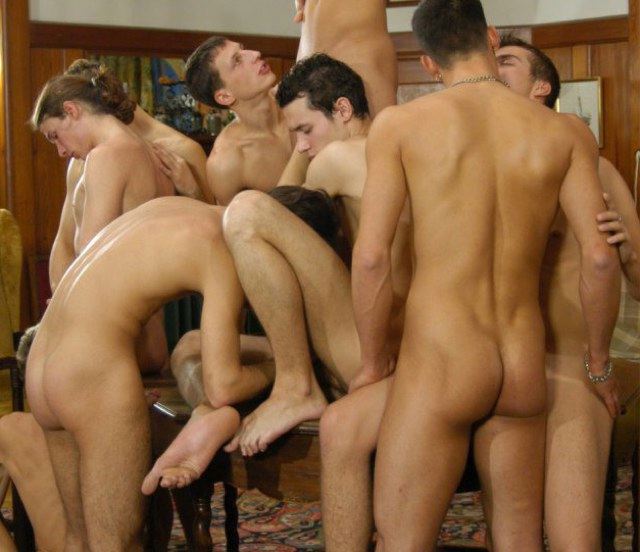 View the full scene on BrashBoys.com
Joining BrashBoys.com gives you access to these other sites:
18 U.S.C 2257 Record-Keeping Requirements Compliance Statement