What's up with these wickedly curved cocks? Alberto Jose, a bearded Spanish hottie from Alpha Male Jerkoffs, shows off some tasty, curved meat. I find it odd he's cut. But maybe that's just me thinking (wishing?) Spanish men should all walk around lugging hefty pieces of uncut dick. My bad.
Though Alberto looks like he's more campesino, than the aristocratic city dwellers descended from Conquistadors, Alberto's dick has a nice big head that drools copious amounts of pre-cum. I know a few dick hungry pigs that would gladly let Alberto conquer their holes! Nice close-ups showing pre-cum bubbling outta Alberto's piss slit. Maybe he should bottle it as lube? Better yet, mix it in with the olives from the groves surrounding him? A special blend of Extra Virgin Spanish Olive Oil. I'm thinking that would be a pretty big hit!
For something with a Mediterranean flavor, check out Alberto at AlphaMaleJerkoffs.com!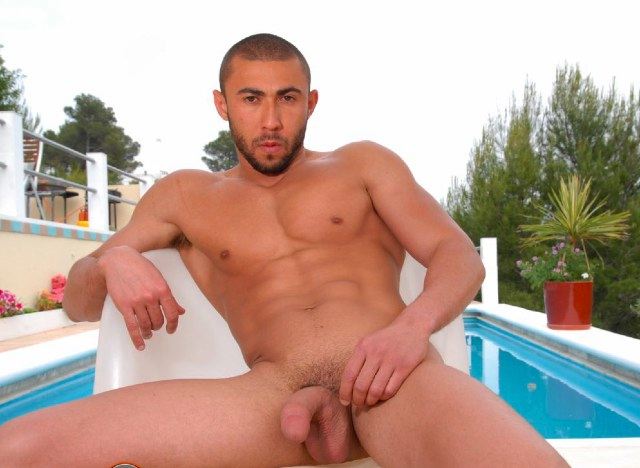 View the full scene on AlphaMaleJerkoffs.com
Joining AlphaMaleJerkoffs.com gives you access to these other sites:
18 U.S.C 2257 Record-Keeping Requirements Compliance Statement