Bentley Race has this way of finding really hot jocks – they don't quite look like the jocks you see on other sites – maybe 'cause they're typically from Australia, where Ben lives. Or maybe they're just a bit more "alternative" than the jocks in typical US-based porn.
In this scene Ben features two fairly young sk8r jocks – Aaron & Ivo. As is typical of Bentley Race he starts with some public nudity when the guys strip naked on a rooftop. He likes doing that a lot and I always wonder how many people see his guys naked. After all you can't always tell who can see you in surrounding building 'cause of reflections on the glass, etc.
They then move indoors for the real action (he may be an exhibitionist, but he doesn't take things too far). After some mutual sucking, Aaron winds up on bottom and gets fucked good by Ivo's fat dick.
If you like young edgy jocks, check out BentleyRace.com – I think you'll like what you see. It's got a great mix of hot guys!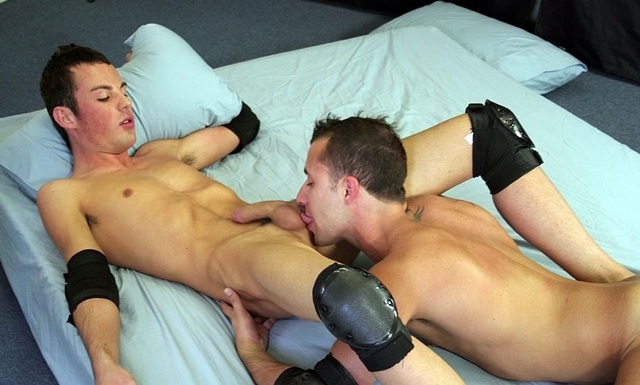 View the full scene on BentleyRace.com
18 U.S.C 2257 Record-Keeping Requirements Compliance Statement